Election Follow-up Mission to Mozambique - Final Report publication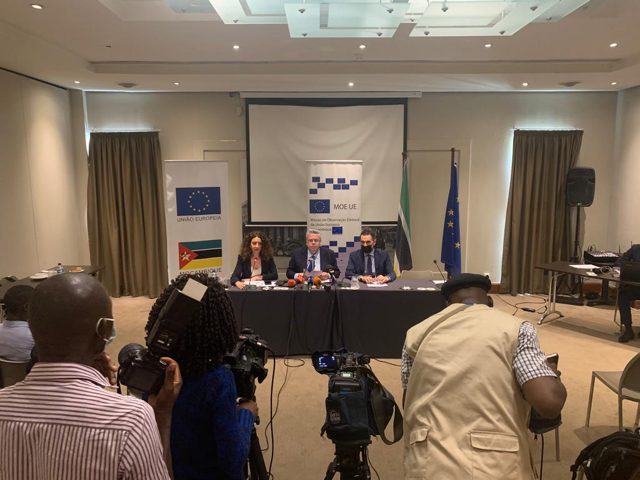 The EFM took note that the last two years have been particularly difficult for Mozambique, in light of the COVID-19 pandemic, and the humanitarian crises generated by cyclones and the situation in Cabo Delgado. Consequentially, scarce progress was made in implementing any of the 20 recommendations offered by the EU EOM 2019. At the same time, there is need for reform of the institutional framework for elections ahead of the 2023 and 2024 electoral cycle. Practical steps towards implementation of recommendations can still be undertaken in time for the forthcoming elections.
On 22 March, the EFM organised a round table on future electoral processes and the recommendations of the EU EOM 2019. The main purpose of the seminar was to bring together all key electoral stakeholders and initiate discussions on the obstacles and opportunities for the implementation of the recommendations. The debates focused on the recommendations which could still be implemented, of which most required political will for their implementation. The conclusions of the seminar reaffirmed the need for the implementation of the EU EOM recommendations before the next elections, in order to guarantee that the next electoral cycle takes place in an environment conducive to inclusive participation of all stakeholders.
The EFM Chief of Mission, Mr Sanchez Amor, presented the EFM final report in a press conference in Maputo on 22 March 2022.