European Commission solemn undertaking before the Court of Justice of the European Union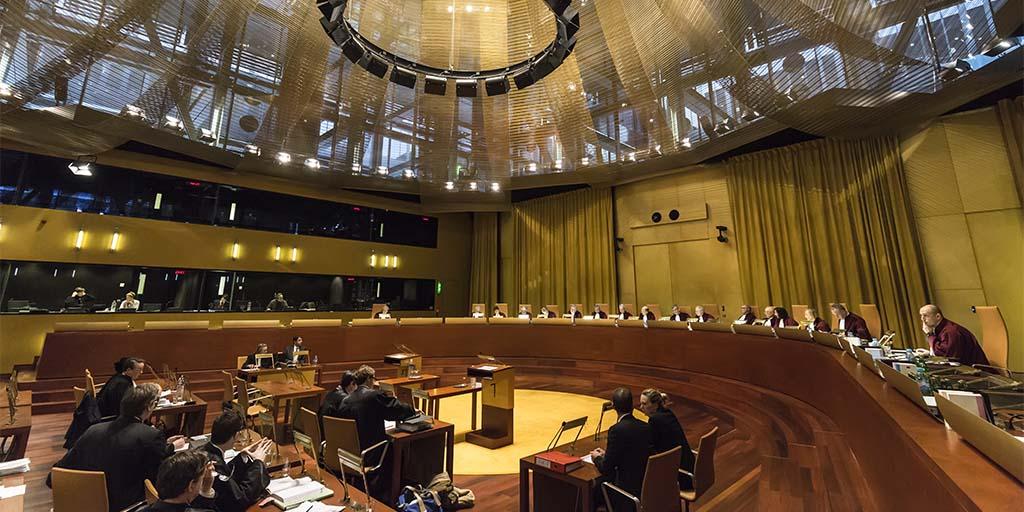 Taking the oath of independence and of respect of the EU Treaties and the Charter of Fundamental Rights was an emotional and important event. The prestigious environment and celebration reminded us of the obligations and responsibility we have for Europe and for European citizens.
Prior to the Commissioners giving the solemn undertaking, the President of the Court of Justice Lenaerts delivered an inspiring and important address. He highlighted the principal challenges that our new Commission faces, calling "for appropriate responses that are in line with the objectives of the European project and the protection of the fundamental values underpinning it".
President Lenaerts also highlighted Europe's responsibility as global actor and on my role as High Representative of the Union for Foreign Affairs and Security Policy:
"Europe is not an isolated continent, but one that develops bilateral and multilateral relations with the rest of the world. The challenges related not just to our continent's prosperity in the medium and long term, but also to international peace and security and sustainable development, can be met successfully only where we have a constructive dialogue with our partners. 
Allow me here to reiterate the utmost importance of the role of the High Representative of the Union for Foreign Affairs and Security Policy, who is also a Vice-President of the Commission. Introduced by the Treaty of Lisbon, this role consolidated and strengthened that of the High Representative for Common Foreign and Security Policy which it replaced, by extending its remit to all areas of external EU competence. Given that issues of security, economy, migration and climate are very often closely linked, the expertise and the 'overview' of the High Representative are proving to be crucial in ensuring the coherence of EU external action. 
What is more, by enabling the European Union to speak with one voice at the international level, the High Representative is helping to make the European Union a major player in the promotion of peace and security across the globe, particularly for the purpose of resolving international conflicts".
I feel privileged to take on this responsibility and will do everything at my disposal to ensure that Europe's voice contributes to a peaceful and more stable world. 
---
See also
MORE FROM THE BLOG
HR/VP box

"A Window on the World" – by HR/VP Josep Borrell
Blog by Josep Borrell on his activities and European foreign policy. You can also find here interviews, op-eds, selected speeches and videos.