Now adopted: 2020 EU Annual Report on Human Rights and Democracy in the World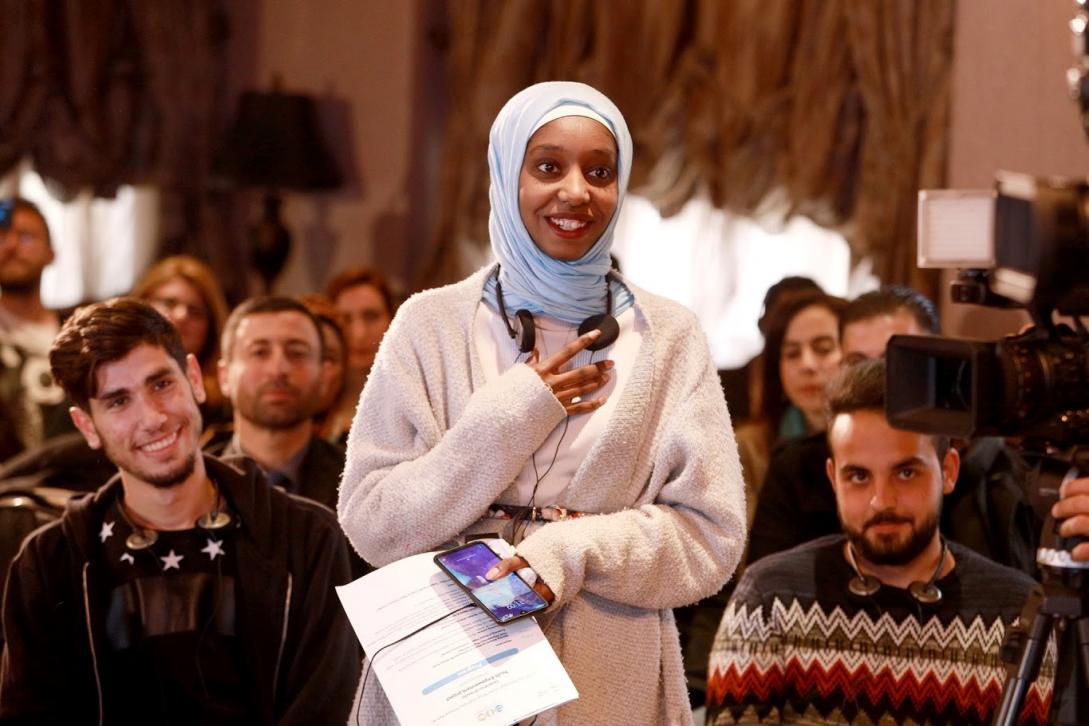 Participant in the 'Youth Empowerment' project in Jordan, which strengthened the media and information literacy capacities of public universities and schools, media, youth organisations and education professionals in the country. © UNESCO
"The COVID-19 global pandemic not only put our health and lives at risk, but also exacerbated economic and social inequalities, led to an increase in domestic violence and hampered the right to education for many children. We witnessed the shrinking of civic space, the flourishing of disinformation and authoritarian trends growing"
- EU High Representative, Josep Borrell in his foreword to the annual report
In 2020, in line with its commitment to contribute to the global response to the pandemic, the EU has promoted a human rights-based approach, stressing that human rights are universal, interdependent and indivisible and must be fully respected in response to the pandemic.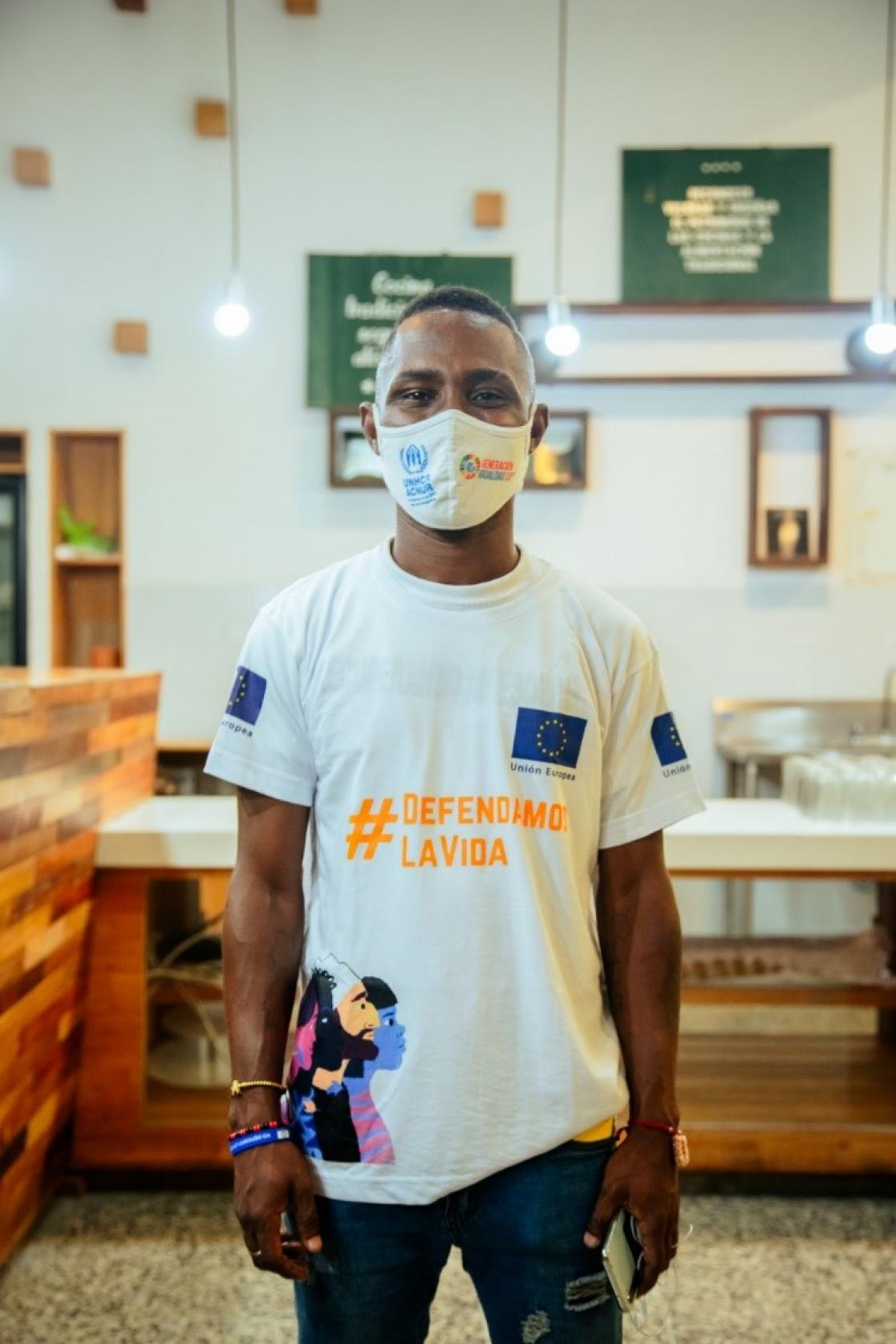 Leonard Renteria, a charismatic 29-year old human rights defender, wears the #Defendamoslavida T-shirt after addressing the EU political counsellors during their visit to the city of Buenaventura affected by COVID-19, conflict and poverty. #Defendamoslavida is the European campaign, which defends and promotes the work of human rights defenders in Colombia. © EU
One of the highest profile EU actions in 2020 against human rights violations and abuses was the establishment of a dedicated EU Global Human Rights Sanctions Regime. This is a  real breakthrough. It sends a clear message that human rights violations and abuses will not be tolerated, no matter where they happen. In 2020, the EU also adopted the new Action Plan on Human Rights and Democracy (2020-2024) which sets out the EU's ambitions and priorities and places human rights prominently in its external action.
The now available annual report marks the first phase of implementation of the new EU Action Plan and provides a first-hand insight on EU action in 2020. It monitors the implementation of the new EU Action Plan by presenting the progress achieved to date.
The EU Action Plan serves as the European Union's road map to address the challenges to human rights and democracy worldwide, from shrinking space for civil society, disinformation campaigns, threats and violations against human rights defenders, journalists and other media workers.
Children with disabilities have been involved in an inclusive education, Shahrituz district in Tajikistan. © Caritas Germany in Tajikistan
EU Delegations have been at the forefront of human rights promotion and protection. The universality and indivisibility of human rights is not negotiable, and we are not shying away from calling out threats to our principles.
The EU leads international efforts on the most pressing issues, from Belarus to Myanmar, and from digital technologies to climate change. Human rights and democracy are and will continue to be at the heart of the EU's action within its borders and abroad.
---
See also