The pandemic is far from over: we need a strong WHO to deliver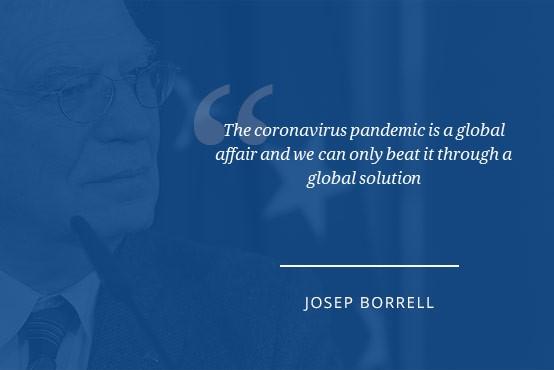 With 130,600 new cases detected worldwide on 5 June this year, a new record was set that very day. The situation continues to deteriorate on the American continent, and especially in South America, Dr. Tedros told us.
This worrying situation reminds us of one essential thing: this pandemic is a global affair and we can only beat it through a global solution. If we do not succeed in fighting Covid-19 effectively everywhere, the virus will eventually return to our shores again. Some people will claim that this increased risk is due to the acceleration of movement of goods and people - an unwanted side effect of globalisation. But this is not new: people and goods have always moved and viruses with them. Without going back as far as the great plague epidemics of the Middle Ages, we need only recall the so-called "Spanish" flu of 1918 and its millions of victims to remember it. 
In the face of this pandemic, we can measure the extent to which health is by its very nature what economists call a "global public good".  As long as the most vulnerable in poorer countries are not properly treated, the prosperous in richer countries will be equally affected. That is why, in the spirit of solidarity with our partners outside Europe, the support for better preparedness and stronger health systems is for a long time now key for the EU.
This is also why, in front of Covid-19 pandemic, the European Union and its Member States have mobilised a 36 billion euro Team Europe package to help our partner countries and the populations most at-risk to cope with the pandemic both from a health perspective and from its acute socio-economic effects. At our videoconference on Monday, we discussed ways to better coordinate our efforts in order to accelerate the rolling-out of this package on the ground and ensure tangible results.  
In this context, we need to coordinate our responses at global level more than ever. The EU and its member states are already the biggest financial contributors to the WHO, but we need a World Health Organisation with more resources and capacity for action. This is why it is regrettable that some countries, like the United States of America, are choosing this very moment to question the necessity of multilateral action in the field of public health by breaking ties with the WHO altogether. It will be necessary in due course to assess WHO's performance during this crisis as well as the suitability of its current governance to respond to this type of pandemics. Whatever the problems that this organization may have, there is an urgent necessity of multilateral action in public health and the WHO is without question the best actor to make it happen.
What is true for health is also true for many of the major challenges facing Europe today: whether it is the fight against climate change, biodiversity loss, terrorism, or financial regulation and tax avoidance, we need a reinforced global multilateral system. The post-war multilateral system needs to be reformed to take better account of major changes occurred and current challenges. As European Union we will continue, to work towards the strengthening of this system and to convince our partners of the compelling need for multilateral solutions to global problems.  
MORE FROM THE BLOG
HR/VP box

"A Window on the World" – by HR/VP Josep Borrell
Blog by Josep Borrell on his activities and European foreign policy. You can also find here interviews, op-eds, selected speeches and videos.