PRESS RELEASE - CAT-C POL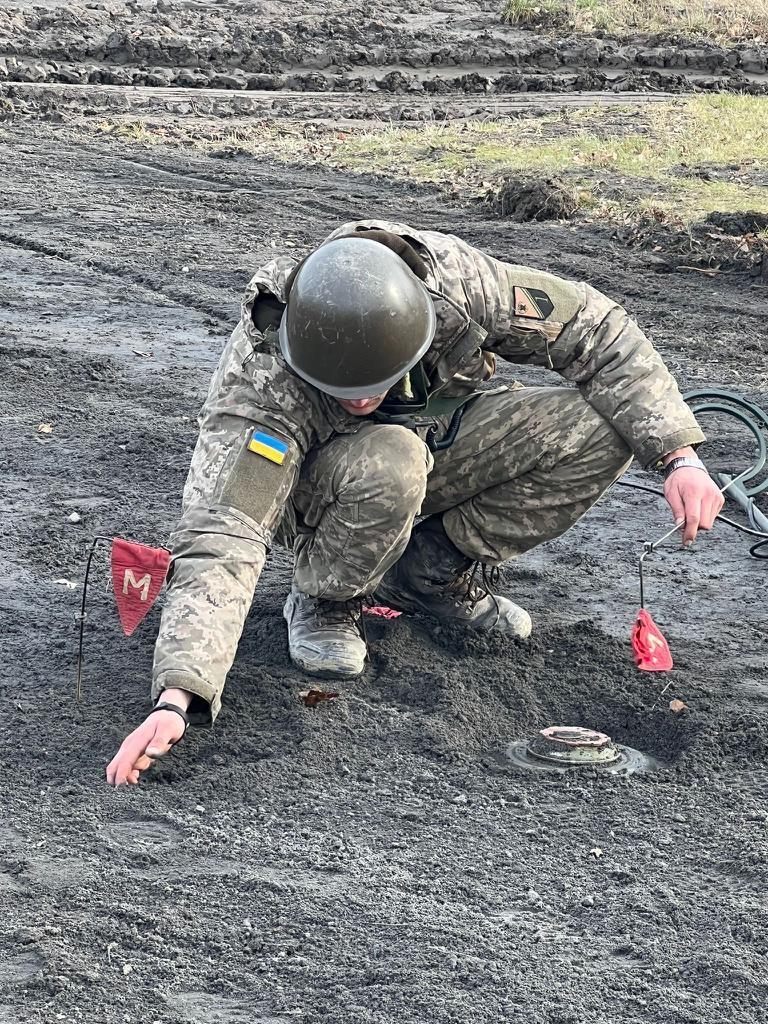 "Today's visit to the Polish training facility for EUMAM Ukraine – said Gen Brieger meeting the Press – was one of my top priorities, to get a detailed, first-hand overview of training activities conducted here. Also on behalf of the 27 Chiefs of Defence whom I represent, I shall convey our outmost appreciation and satisfaction for the quality of the training conducted here. Our praises go to the Polish government and all the Member States that contribute to enhancing the military capability of Ukraine's Armed Forces to regenerate and to conduct operations effectively. These efforts will support the capacity of Ukraine to defend its territorial integrity within its internationally recognised borders, exercise its sovereignty and protect the civilians."
Accompanied by Amb. Pronk, Chair of the EU Political and Security Committee, Gen Brieger visited all logistic and training facilities around the Camp, and had an opportunity to exchange views with several Ukraine soldiers deployed here for training.
"At the dawn of the day when we mark one year since the Russian unprovoked and unjustified aggression to Ukraine, I can tell that Europe and its partners stand strong and will support Ukraine as long as it is necessary."
Gen. Brieger, while in Poland, had also the opportunity to meet with the Chief of the General Staff of the Polish Armed Forces General Rajmund T. Andrzejczak. Topic of discussion were: Ukrainian troops training in Poland, with emphasis on tank crews on LEOPARDs, donations for UKR and EU training expenditures.
EUMAM works closely together with all other like-minded international partners to provide training support to the Ukrainian Armed Forces. EUMAM is open to the participation of third states. All mission activities are located on EU soil. So far, more than 20 EU Member States have offered training modules and personnel. The training is supported by the provision of equipment for lethal and non-lethal purposes to the Ukrainian Armed Forces. This equipment is provided by Member States and funded by the European Peace Facility.