A woman can do anything: time to celebrate her 365 days a year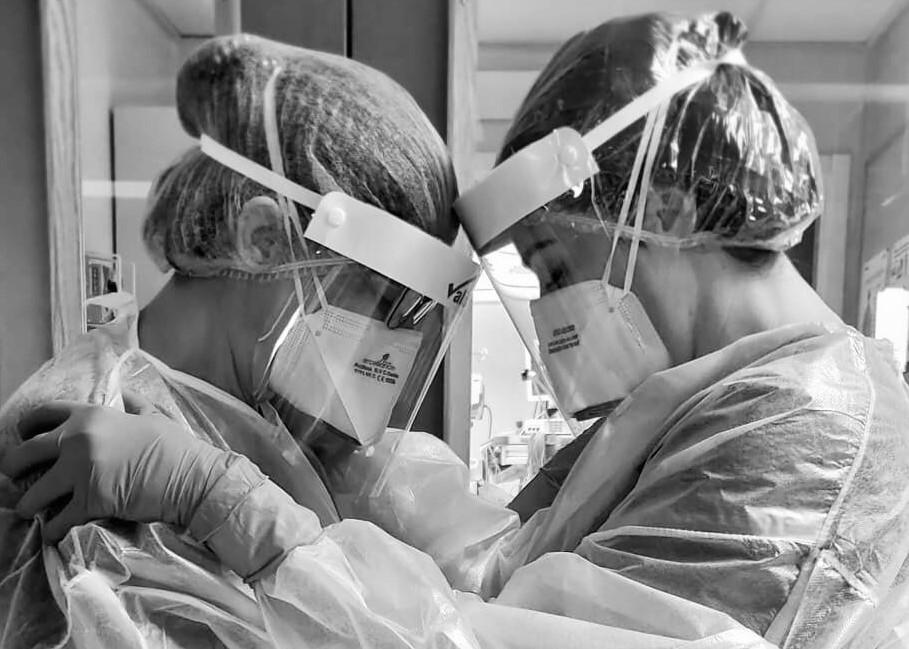 Main Image ©Times of Malta
This year, the theme for International Women's Day is "Women in leadership: Achieving an equal future in a COVID-19 world," celebrating the tremendous efforts by women and girls around the world in shaping a more equal future and recovery from the COVID-19 pandemic, and highlights the gaps that remain.
Women's effective participation and leadership in all areas of life drives progress for everyone. Yet, while tackling a global pandemic on the frontline, women have rarely been well represented in decision-making processes. But the EU spared no efforts pushing for greater equality between women and men in Europe and beyond.
The High Representative/Vice-President Josep Borrell and Commissioner Jutta Urpilainen presented a set of actions through the new Gender Action Plan (GAP III) for 2021-2025, to promote gender equality and ensure women and girls all around the world are empowered to participate in shaping democracy, justice, peace and security.
The EU-UN Spotlight Initiative which specifically addresses gender-based violence at the global level, adapted priority actions on the elimination of all forms of gender-based violence to urgent needs, as more women found themselves at a greater risk due to the shadow pandemic.
The new Multi-annual Financial Framework 2021-2027 strengthens gender mainstreaming in the spending of the EU budget.
Also delivering on one of the key elements of the EU's Gender Equality Strategy, the Commission tabled a proposal for new measures enforcing the equal pay principle.
"Progress is hard-won, but easily lost. We must work for Europe to remain a trailblazer in women's rights. Backsliding is not an option and we will continue to push forward" - EU Statement
EU supports women empowerment
The EU is committed in its efforts to empower women around the world, even in difficult circumstances. Testimony to this are stories of real women and their personal experiences. The Gender Action Plan adopted at the end of last year aspires to achieve more for women beyond the EU: more transformation, more good results, more role models… Giving visibility and empowering women from all walks of life is an inspiration for other women, showing how they too can do things that they never imagined they could do or achieve. But given the means, support, knowledge and will, women can do anything.
Women migrant workers rights to come home safely
As an immediate response to the COVID-19 pandemic, the Safe and Fair Programme supported the Indonesian Ministry of Social Affairs with over 3,000 units of personal protective equipment (PPE), hygiene kits, and information materials for preventing violence against women. The kits were distributed to returning Indonesian migrant workers as part of the joint commitment to support the Government of Indonesia in its efforts towards containing COVID-19.

The Safe and Fair Programme falls under the EU-UN Spotlight Initiative to eliminate violence against women and girls, supports front-line service providers to ensure essential services are available for women migrant workers who are subject to violence.
Rara Saraswati, who works at the Rumah Perlindungon Trauma Center explains that equipping women migrant workers with knowledge can create a ripple effect on their families and friends. "I saw that many women migrant workers looked excited when they received the safety plan and other information materials, and many of them told me that this was the first time they had seen these kinds of materials. They also said that they just did not consider seeking services before." Read Rara's full story.
Enabling Jeannette to secure the rights to her land
Jeannette Ramarisoa is a farm owner in Madagascar. Even though she had been a farmer since the age of 19, she had never had an official certificate confirming that she owned her land. So she couldn't use it as collateral to borrow from a bank and expand or diversify. But then the EU worked with the government of Madagascar to give farmers official certificates confirming that they owned their land.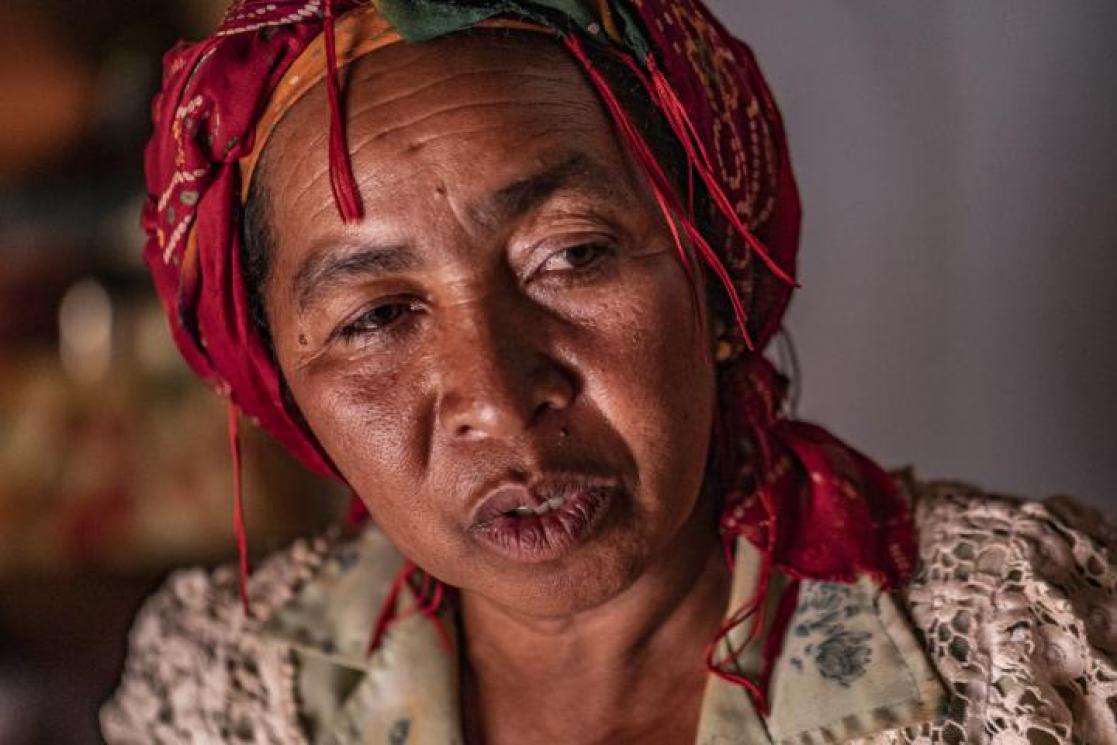 "Now future generations will be able to use the land certificates to borrow money just like we did" says a satisfied Jeannette. Read more and watch the video with Jeannette's story
Teaching Milembe to manage her own finances
Milembe Daniel, a 19-year-old student from Tanzania, wasn't aware of the importance of saving for her future – or how to go about it. That's where the EU External Investment Plan came in.
"Firstly my mum was really surprised, then she realised that I had grown up… she was really proud of me and expenses in the house reduced because right now she is not the only one taking care of things at home. So I'm saving for myself, my family, and also for my future education." Read more and watch the video with Milembe's story
Luna & the Planet of Fireflies

Luna & the Planet of Fireflies tells the magical adventures of an ordinary family where domestic work responsibilities are shared equally. Photo: UNFPA Georgia/Dato Gorgiladze & Tatia Nadareishili
The goal of this book is to highlight the importance of men's role as caring fathers, husbands and partners, and to promote their involvement in child care and family affairs, which is the primary condition for achieving practical gender equality and improving the wellbeing of women, children and family, particularly timely during the pandemic when women have been faced with even more responsibilities at home. "Luna and the Planet of Fireflies" was developed on the initiative of the United Nations Population Fund (UNFPA) Georgia Country Office, with the support of the European Union. Read more about 'Luna and the Planet of the Fireflies'
International Women's Day Messages and Initiatives
> Testimonies of inspiring women across the globe
#GenderFriday
Every Friday since the beginning of the year, we have been giving recognition to women with inspiring stories from around the world who strive against the odds.
https://twitter.com/eu_eeas/status/1367792253800869888
#EEASWomen
In view of the International Women's Day and in parallel with the tenth anniversary of the EEAS we have given the floor to incredible women working at the EEAS, both at Headquarters as well as Delegations and Missions and Operations across the globe, to tell their personal experiences. Meet the Women@EEAS - Read all their stories here
https://twitter.com/eu_eeas/status/1368837400261255168
https://twitter.com/JosepBorrellF/status/1368875984464846854
https://twitter.com/SanninoEU/status/1368870969234911235
> United Nations' Observance event
The UN is organising a virtual event to mark International Women's Day 2021 on Monday, 8 March from 10 a.m. – 12:30 p.m. EST.
This event will be the first public opportunity to showcase the work of Action Coalitions and prepare for upcoming milestones, including the Generation Equality Forum in Mexico City at the end of March, and in Paris in June.
> Turkmenistan celebrates women empowerment and gender equality
"I work as commercial illustrator. I didn't see any issues regarding gender equality. What I see is systematic underdevelopment issues of the industry" - Shirin
"Traditionally, NGO work has been after women, as it covers social sphere, but this must change" - Guljamal
"COVID-19 has hit gender equality hard. We are back by 15 years of the progress made. More and more women become stay-home moms, lose jobs and experience domestic violence" - Ene
Shirin Begmuradova, Guljamal Nurmuhammedova and Ene Tuylieva are among the participants of a virtual networking event to promote women empowerment, called "Women in various positions" which will take place on Tuesday 9 March. Equal personal and professional development opportunities, childcare, work-life balance, socially imposed expectations on women, the effect of COVID-19 on gender equality are on the agenda. Read more about the event
> EU Delegation in Geneva hosts virtual event
The EU Delegation in Geneva are organising an event with young women activists who are driving the change across the globe. What motivates them? What are the challenges they are facing with the current health crisis? What has changed for them? And what would be their recommendations for young women activists who would want to follow their paths? Information here
> EU and Afghanistan for gender equality
Afghan women and girls have made substantial gains over the past two decades. Today, 3.5 million Afghan girls are in school, representing around 40% of students, while women represent roughly a third of teachers in the country and are also increasingly becoming legislators, judges, doctors, civil servants, political, business and civil society leaders.
Yet, the path toward equality is long and Afghanistan is still one of the least gender equal countries, with women and girls especially exposed to discrimination. Violence is one of the major obstacles to the realisation of their rights and to the achievement of the Sustainable Development Goals.
On International Women's Day, athletes, artists, actors, journalists and influencers from Afghanistan join the EU and its member states in raising their voice for gender equality in this film:
https://twitter.com/EUinAfghanistan/status/1368781019810324480
> EU Delegation to the United Nations - New York
https://twitter.com/EUatUN/status/1368607381895135234
> EU Civil Protection and Humanitarian Aid
https://twitter.com/eu_echo/status/1368827349261824007
> EU Neighbours
https://twitter.com/euneighbours/status/1368811271051689985
> EU International Partnerships
https://twitter.com/EU_Partnerships/status/1368818768261046274
> EUTM Somalia
https://twitter.com/EUTMSomalia/status/1368268590454018050
Click for more on Women's Day from EU Delegations, Missions and Operations
---
See also