Working together to stop internet shutdowns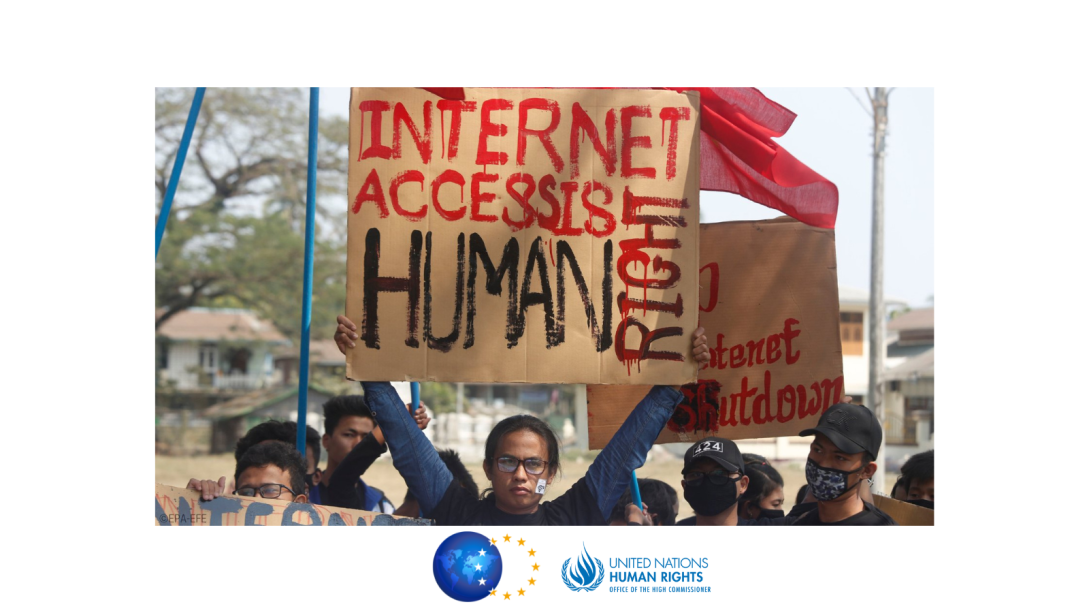 To that effect, the EU and OHCHR agreed to organize, as one of the concrete deliverables identified as a follow-up to their Strategic Dialogues, a joint public campaign to raise awareness about the negative impact of internet shutdowns on human rights and on HRDs and civil society, and to promote positive messages about the benefits of an open, free and secure internet.
This event will "mark" the closure of the EU-OHCHR joint campaign on Internet shutdowns. It will be an opportunity to foster a discussion on policy makers, civil society and ICT stakeholders on steps required to better prevent and respond to shutdowns, further disseminate the key findings and recommendations of OHCHR report and give further visibility to the EU and OHCHR joint efforts to raise awareness about the issue.
More on Internet shutdowns:
PRACTICAL INFORMATION
OVERVIEW
-
01:30 pm - 02:30 pm
Online event