World Day Against Trafficking in Persons: international cooperation, key to prevent and end this crime
Trafficking in persons is a crime that persists in all parts of the world, and its overall impact is likely to worsen due to the pandemic.
Women continue to be the primary targets of traffickers, accounting for 46% of all detected victims. Some 19% are girls, and more and more children are being trafficked, with the global share of detected child victims tripling over the past 15 years. These victims are subjected to unspeakable violation. 50% of detected victims were trafficked for sexual exploitation, while 38% were exploited for forced labour. Other victims are forced into marriage, begging and criminal acts, or trafficked for armed combat.
Half of the victims identified in the European Union are non-EU citizens. Preventing and ending this crime relies on international cooperation and partnerships, building on the agreed international framework provided by the Trafficking in Persons Protocol under the United Nations Convention Against Transnational Organized Crime.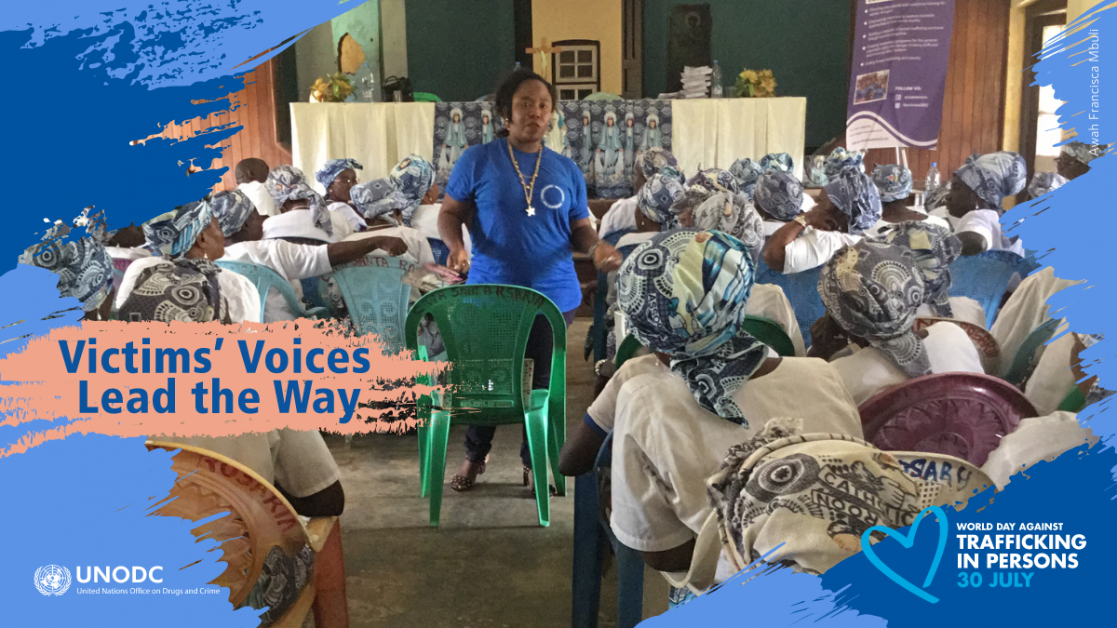 In the EU's immediate neighbourhood, the Mediterranean region has experienced unacceptable human tragedy linked to trafficking in persons and migrant smuggling in recent years. UNODC, the EU and its Member States collaborate with numerous partners to strengthen cooperation, assist victims and uphold the rights of migrants, refugees, and asylum seekers.
Fostering international cooperation while investing in national legislation and capacities bears results. More traffickers are being brought to justice every year, and globally, the number of people convicted per 100,000 population has nearly tripled since 2003, when the Protocol entered into force. We need to commit to sustaining and advancing this progress, even as the continuing COVID-19 crisis puts pressure on resources.
Effectively tackling trafficking also requires governments to address poverty, underdevelopment and lack of equal opportunity. Joint action will help reduce demand, break up criminal networks - both online and offline – safeguard supply chain integrity, and ensure the early detection, referral and protection of trafficking victims.