THIS CONTENT HAS BEEN ARCHIVED
The European way to connectivity – a new strategy on how to better connect Europe and Asia
Main Image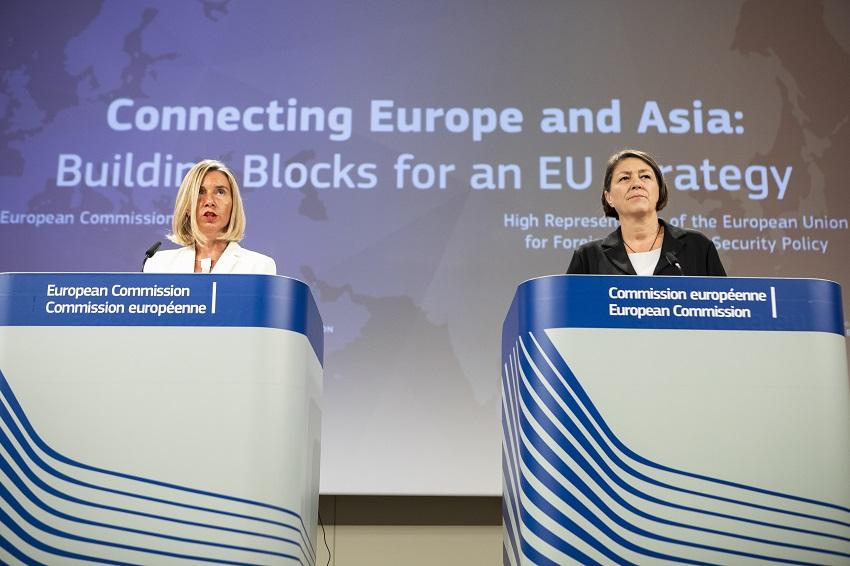 Text
"Today we set out how the EU's approach to sustainable connectivity can be expanded specifically in and towards the region with the biggest demand for infrastructure and the region with the highest predicted growth in the world: Asia. We will do this in a way that will be beneficial both for us, in Europe and in Asia, and also for the entire planet", said Federica Mogherini.
The new strategy draws on the EU's experience of enhancing connectivity within its own borders and in its immediate neighbourhood – largely the Western Balkans and Eastern neighbourhood.  While Asia encompasses many different regions, which are home to very diverse countries in terms of economic models and level of development, the strategy will look to connect Europe and Asia as a whole, focussing on a coherent and comprehensive approach.
In an increasingly interconnected world, the EU seeks to help create conditions for sustainable connectivity. This approach is best served when countries adopt sound regulatory frameworks, create better business conditions, are fiscally responsible, and encourage open markets. "Connectivity cannot be confined to regional pockets, cannot exclude legitimate actors and put environmental considerations last: we need common standards, we need common rules", said Federica Mogherini.
A better connected Europe and Asia through transport links, energy, human and digital networks strengthens the resilience of societies and regions, as well as creating avenues for a better, low-carbon future. More sustainable connectivity will also help people to enjoy higher standards of living, while creating more opportunities for education, cross-collaboration and research and promoting cultural exchange.
The new strategy is based on four of the EU's strengths: its internal market as the basis of sustainable connectivity, its experience of creating networks across borders, its ability to build partnerships – on the bilateral, regional and international levels, and a comprehensive financial framework for mobilising investment. The EU will look to combine financial resources from international financial institutions, multilateral development banks and the private sector, building on the success of the Juncker plan and the EU's External Investment Plan, which are on track to mobilise investment worth €500 billion and €44 billion respectively. This demonstrates the EU's determination to make a difference in people's lives, both inside and outside of the EU.
The approach to connecting Europe and Asia "is something big, [and] is consistent with our overall global approach," Mogherini concluded, "and I know that our friends not only in Europe but also in Asia are very much looking forward to start working on this."