THIS CONTENT HAS BEEN ARCHIVED
EDD 2019: Top development leaders and practitioners discuss ways to address inequalities to achieve sustainable peace
Main Image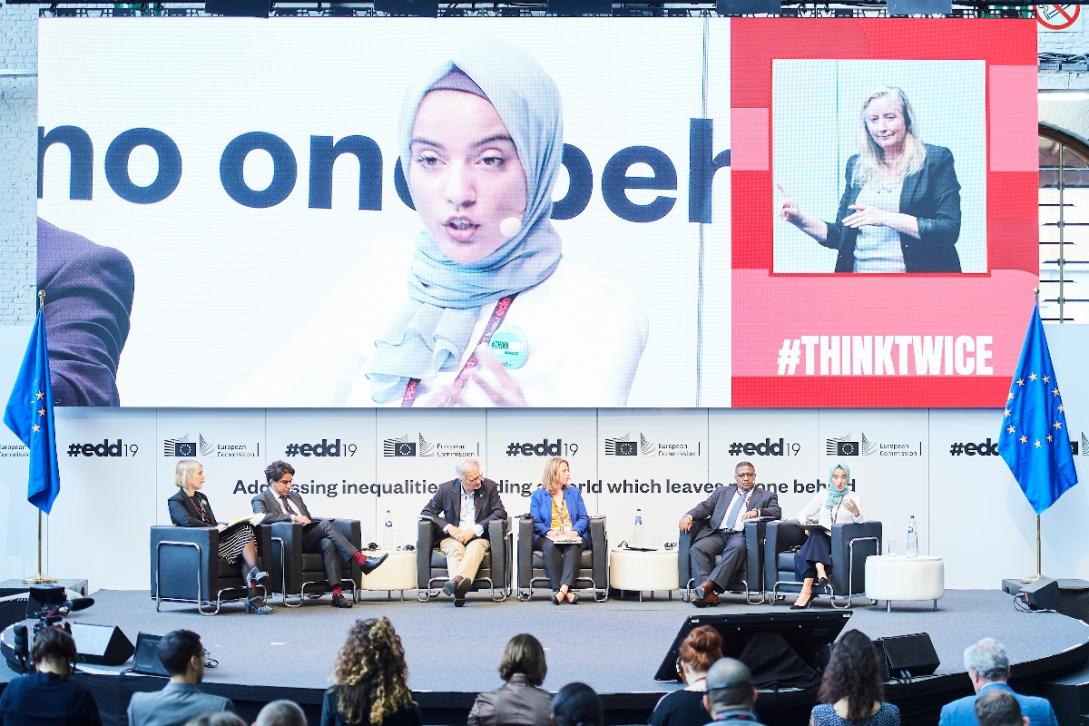 Text
"It is crucial to find ways to address inequalities and foster inclusion in order to create conditions for sustainable peace and stability. And inclusion is not just socio-economic, because political inclusion is just as important. It should make people feel they are fully part of society and that they can help shape the future of their society", said Christian Leffler, EEAS Deputy Secretary-General at the High-level panel of the European Development Days, held in Brussels on 18-19 June.The panel, organised by the EEAS and European Peacebuilding Liaison Office (EPLO), discussed the interplay of power, resources and participation, and their influence on development and stability.  It featured Christian Leffler, EEAS Deputy Secretary General, Ulrika Modeer, UNDP Assistant Secretary General, young leader Yasmine Ouirhrane, Glenton Mashinini, Chairperson of the Electoral Commission of South Africa and Ricardo Fuentes Nieva, Executive Director of Oxfam Mexico. They discussed ideas on what it takes for societies to cycle out of conflict and what works in addressing root causes of conflicts in an inclusive way, including political efforts related to mediation, peacebuilding and dialogue.In the discussion, Leffler emphasised the EU's multi-pronged approach to addressing the underlying causes of destabilisation or conflict. He referred to the EU's actions in the Sahel, where we assessed governance issues, as well as the concrete situation of people, expectations and outlook in a holistic approach. "There is a strong diplomatic, as well as a strong development dimension [there]. In the last 5 years, the EU and its Member States have mobilised around 8 billion euro in support to the countries of Sahel in order to address the most immediate challenges, but also the underlying causes", he said.
Inequalities have always been a source of conflict, in particular when related to discrimination in the sharing of power and decision-making as well as in the access to resources and services on grounds of sex, race, ethnic or social origin, religion or belief, political or any other opinion, disability, age, sexual orientation and gender identity. This is why it is so important to ensure that the voices of women, youth, and vulnerable groups are well heard and represented in public life."We talk a lot about women and children as victims of conflict. They are often more exposed than others. But, they are also actors and agents for peace and change and often more ambitious, more critical and more pragmatic than men", Leffler said, underlining the EU's efforts to include Syrian women into the dialogue that can lead to peace. The EU's has supported this through the Gaziantep Women Platform, bringing together prominent political and civil society activists from inside and outside Syria to foster cohesion and dialogue between various Syrian actors.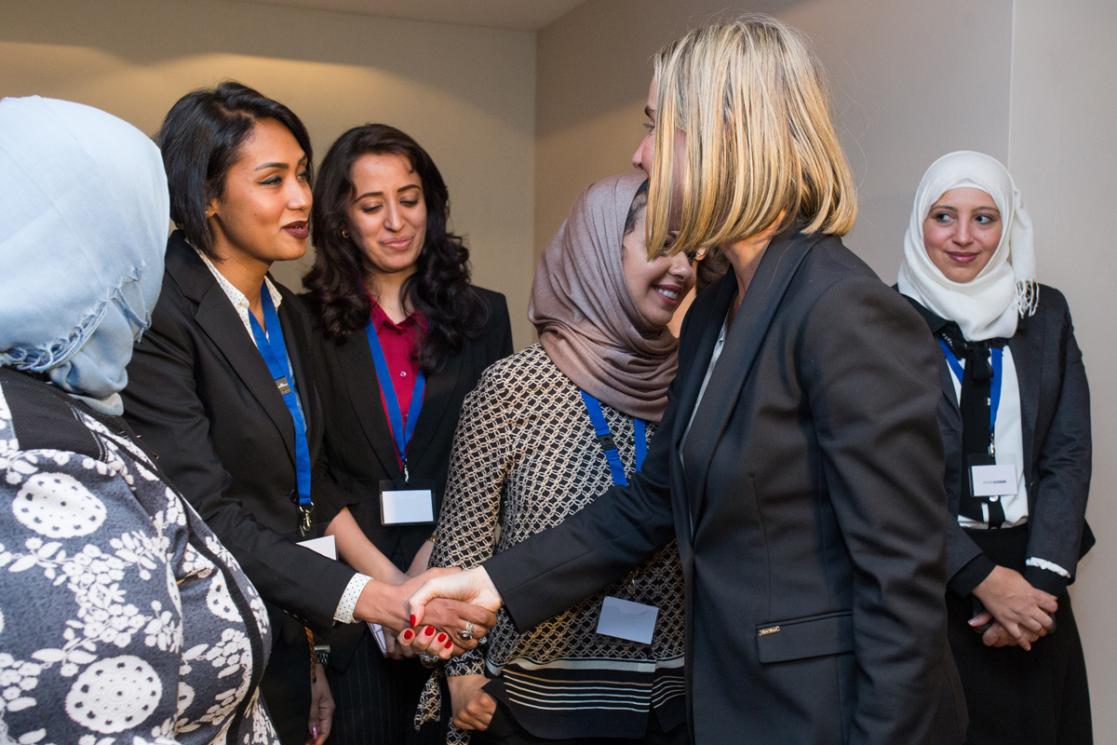 The discussion emphasised active and targeted inclusion of marginalised people, power redistribution, fairer access to resources and services, and increased participation by the marginalised in public life.For more information, please visit the event webpage, and check out the social media campaigns #EDD19 and #ThinkTwice.