THIS CONTENT HAS BEEN ARCHIVED
Development Programmes (East Jerusalem, Area C, Water, Civil Society)
Main Image
Text
EU East Jerusalem Programme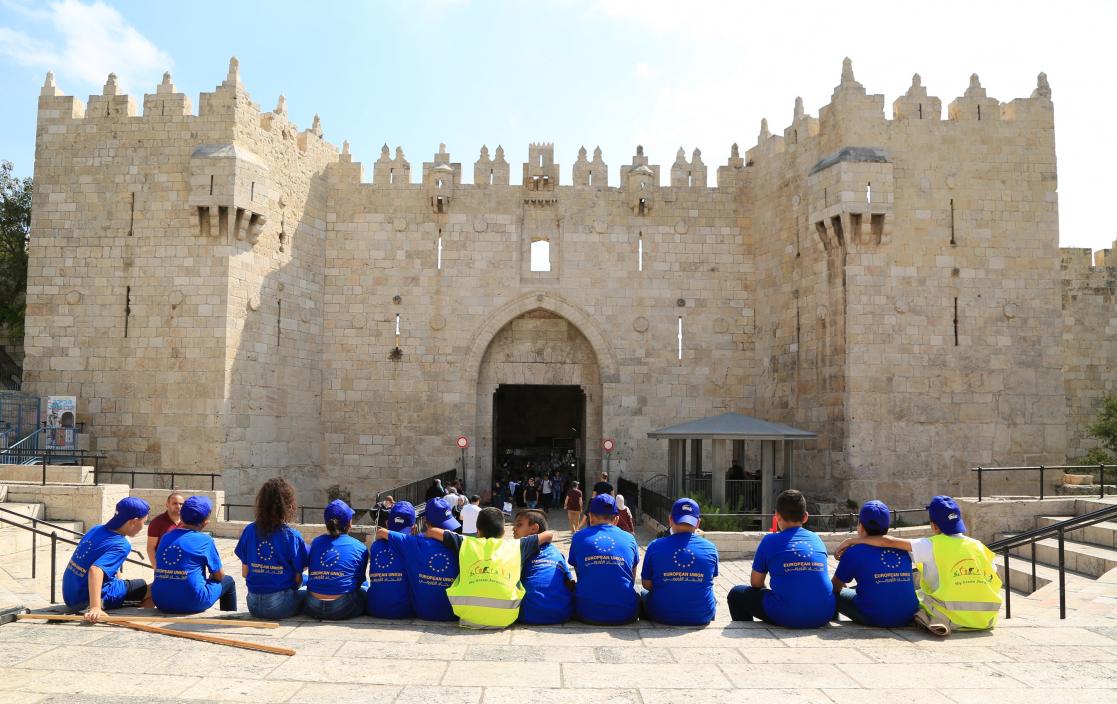 East Jerusalem has traditionally served as the focus of political, commercial, religious and cultural life for the population of Palestine. Since the 1967 occupation and its illegal  annexation by the Israeli government in 1980, East Jerusalem (EJ) depends de facto on the Israeli municipality for its governance and the delivery of public services. The European Union has regularly recalled that it never recognized the 1980 annexation of East Jerusalem.
Therefore overall objective of  the  EU's  East Jerusalem Programme is based on the European Council Conclusions on the Middle East  Peace Process  to maintain the viability of the two-state solution with Jerusalem as the future capital of two states. The specific objective of the Programme is to strengthen the resilience of Palestinian East Jerusalem residents and to preserve the Palestinian character of the city.
The East Jerusalem Programme is a multi-sectoral investment that has grown to over 12 million Euros annually. The Programme covers areas ranging from education to health; social inclusion to private sector development;  community empowerment to human rights.
Through this programme, the EU has worked consistently to support the development of a vibrant and diverse civil society in East Jerusalem.
The proposed Actions seek to prevent the population in East Jerusalem from being further  coerced into leaving the city, thus jeopardizing the chances to safeguard the Palestinian identity of Jerusalem in future status talks and consideration of Jerusalem as the future capital of two states.
The programme targets interventions primarily in the following sectors: (i)Protection and rule of law; (ii) Inclusive Quality Education and Technical and Vocational Education and Training (TVET; (iii) Private sector and economic development; (iv) Social welfare; (v)Culture and heritage protection; (vi) Urban development and Housing. Activities will support the community capacity to enhance the living conditions in East Jerusalem. It aims to respond to the continued deterioration of socio-economic trends, caused by insufficient investment in community services, inadequate municipal public services, low labour force participation, limited opportunities and protection for women and vulnerable groups, low private investment and minimal economic development.
The proposed Actions support the implementation of the European Joint Strategy (EJS) in support of Palestine 2017-2020 "Towards a democratic and accountable Palestinian State". The EJS is closely aligned to the new Palestinian National Policy Agenda (NPA) 2017-2022 and to the Sustainable Development Goals.
EU-funded interventions in the West Bank – Area C
Area C represents over 60 % of the West Bank. There are an estimated 300,000 Palestinians living in approximately 540 communities, 283 entirely or mostly in Area C. Area C has large areas of inhabited land and has the richest natural resources of the West Bank (valuable grazing and agricultural land, water resources and stones and marble quarries). According to the Oslo agreements, Israel was to retain control over law enforcement, planning and construction for an interim period of 5 years ending in 1998. Palestinian population in Area C are among the most vulnerable and marginalized in the West Bank.
Their access to basic services is limited, resulting in precarious living conditions. Demolitions of homes and livelihood structures caused increased socio-economic vulnerabilities.
Area C is crucial for the two-state solution. Without Area C there is no contiguity of land and no space for Palestinian social and economic development. Area C is key to future Palestinian economic development in terms of agriculture, mineral, constructions, tourism or telecommunication. According to the World Bank (WB), restrictions on economic activity in Area C have been particularly detrimental to the Palestinian economy.
The development of Palestinian communities in Area C is affected by the continuous expansion of Israeli settlements and the restrictive legal systems imposed by Israel. Under such conditions, prospects for development in Area C are denied.
The 14 May 2012 Foreign Affairs Council conclusions developed, for the first time, comprehensive EU policy related to Area C, to be followed by a set of concrete steps and action. The conclusions highlighted the critical importance of social and economic developments in Area C and called upon Israel to allow more access and control of the Palestinian Authority over Area C. In July 2012 the Political Security Committee (PSC) expressed its support to the work of the Interest Group on Area C, established by HoMs to look at operational synergies, and took note of its Work Plan for Project Implementation.
Over the past three years, the EU provided a total of €33 million to in humanitarian and development assistance to support Palestinians living in Area C.
EU political position on Area C
Area C is part of the occupied Palestinian territory and part of any viable future Palestinian state. All EU activity in the West Bank is fully in line with international law.
 At their meetings of July 2015 and January 2016, EU foreign ministers unanimously voiced their strong opposition to Israel's settlement policy including, demolitions and confiscations, including of EU and Member States funded projects. The EU urges Israel to reverse these decisions which run counter to international law and seriously threaten the two-state solution.  The EU expressed its view that a fundamental change of policy by Israel with regard to the occupied Palestinian territory, particularly in Area C, will significantly increase economic opportunities, empower Palestinian institutions and enhance stability and security for both Israelis and Palestinians. Continued settlement expansion, illegal under international law as reaffirmed by UN Security Council Resolution 2334, goes directly against long-standing EU policy and the recommendations of the Quartet Report. This calls into question Israel's commitment towards reaching a negotiated agreement with the Palestinians.  It weakens rather than strengthens the prospects for a two-state solution to the Middle East peace process, and makes the possibility of a viable Palestinian state more remote.
The EU provides humanitarian assistance to communities in need in Area C in accordance with the humanitarian imperative. The EU also works with the Palestinian Authority to develop Area C. The EU consults with the local communities themselves and the Israeli authorities where necessary.The EU supports projects promoting economic development and improving the quality of life of Palestinian communities in Area C in the areas of the private sector, the environment and agriculture.
While Israel has overall security and administrative responsibility in Area C, under international law Israel also has the obligation to protect and facilitate development for the local population, and to grant unimpeded access for humanitarian assistance. The situation would also be greatly improved if the Israeli authorities were to approve the master plans for development submitted by local communities. This matter has been raised frequently by the EU in contacts with the Israeli authorities however to date only a handful of the proposed plans have been approved. The EU expects its investments in support of the Palestinian people to be protected from damage and destruction.
EU support for the development in Area C
The overall objective of the EU development assistance is to ensure that Palestinians living in Area C can enjoy their right to development, including their right to adequate housing, education, and an infrastructure catering for their basic needs.  The EU approach in Area C is centred on 3 main clusters, notably planning (2,5 M€), provision of social infrastructures (9,5 M€) and land development/agriculture (10 M€) through different projects finalised, ongoing or committed.
Through the master planning approach, Palestinian communities in small municipalities in Area C are engaged in urban planning by identifying their development needs for the next 20 years. The planning exercise is promoted by the Palestinian Ministry of Local Government (MoLG) and funded by the EU and other Member States (UK, FR, BE). It includes the development a "state of the art" documentation which is then formally submitted for authorisation to the Israeli authorities. The planning approval process has proven to be highly bureaucratic, slow and cumbersome. As of February 2017, 113 plans have been drafted for 121 communities of which 93 have been submitted to the ICA. Only five plans covering 6 localities have been approved to date, and 71 plans have passed more than 18 months of technical discussions with the Israel Civil Administration (ICA) without decision. Additionally, only a limited amount of land is allowed for planning by Israel; out of the 3,502 km2 approximately 2,564 km2 is off-limits for Palestinian use and development.  
Following the master planning process, the EU is providing support for social infrastructures within master plans areas. A total amount of EUR 9.5 million is being made available for social infrastructure projects in Area C including contributions from EU and transfer agreements from Denmark, France and the United Kingdom to the EU.  The EU approach is to implement the infrastructures in localities where the master plans have been formally approved by the Israel authorities or are considered as tacitly approved if no major objection has been raised within 18 months following the submission to the Israel Civil Administration (ICA) by the village councils. Social infrastructure projects are implemented via the Municipal Development Lending Fund (MDLF).
The EU is supporting as well several development interventions in the agriculture sector (including the livestock sub-sector) in Area C. This includes enhancing the socio-economic conditions of farmers through access to and improved utilisation of water and land; enhanced agricultural and livestock practices; consolidation of farmers associations; supporting and enabling the participation of women in the production cycle. The EU is also supporting the Ministry of Agriculture to design an agricultural programme to relaunch/restore agribusinesses which were affected by Israeli occupation in the West Bank, notably in Area C and B, through the provision of direct financial support.
Furthermore, the EU and its Member States are supporting civil society organisations to provide legal aid to Palestinian communities in Area C, to promote human rights and freedom of expression and peace-building activities.
In addition, an overarching monitoring system is currently being elaborated to collect data and comprehensive information on EU and EU Member States funded development projects in Area C.
EU humanitarian assistance in Area C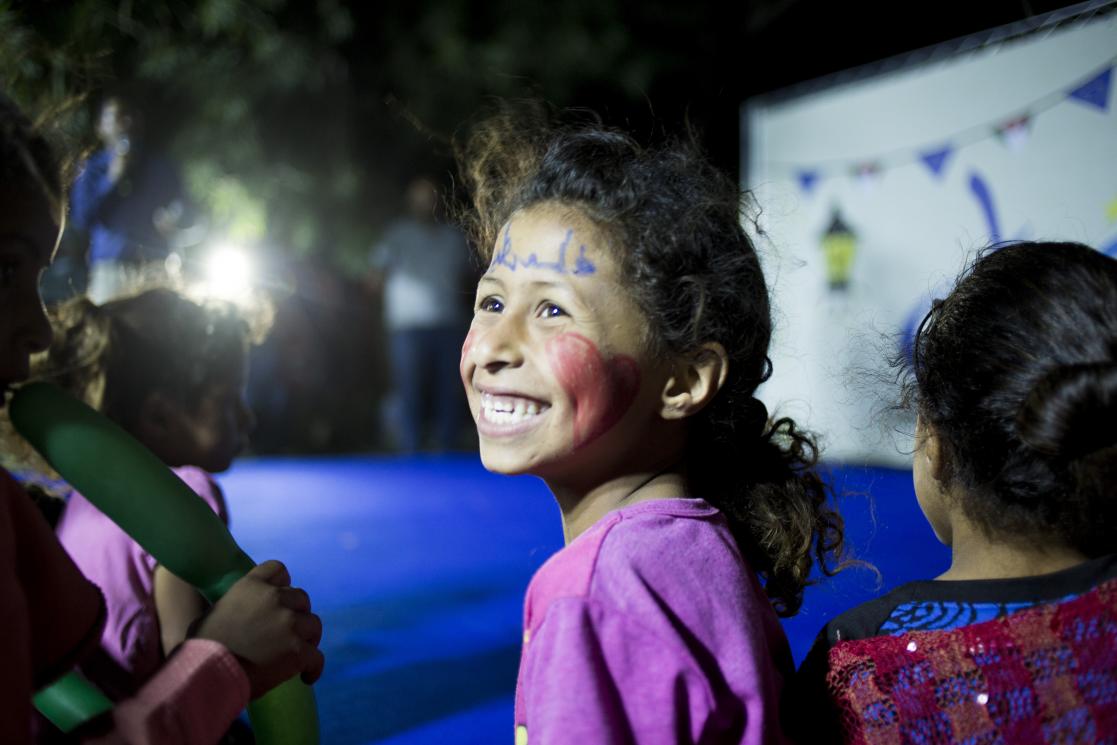 EU humanitarian assistance in Area C is governed by International Humanitarian Law (IHL) and International Human Rights Law, with the aim of providing protection and assistance to the most vulnerable Palestinians.  Assistance is provided in situations where the Government of Israel is not fulfilling its duty as the occupying power and is failing to meet the needs of the people in the territory it is occupying, leaving the EU with a "humanitarian imperative" to provide assistance to the "protected population". By providing assistance in their current place of living, EU humanitarian assistance helps prevent the forcible transfer of vulnerable communities, which would constitute a grave breach of the Geneva Conventions.
EU humanitarian assistance strategy in Palestine (envelope of € 20 million in 2017) is protection-oriented. In Area C of the West Bank (roughly 25% of the envelope), humanitarian assistance is provided through a Consortium of INGOs and UNRWA, delivering a comprehensive  protection response to communities most exposed to demolitions/confiscations of assets and are at the risk of forcible transfer, in addition to the lack of access to basic services.
Assistance is provided to 188 communities at risk of forcible transfer in Area C. These communities are assisted due to their high level of economic and social vulnerability: 86.6% are highly vulnerable in terms of Access; 86.6% in Settler Violence; 85% in Access to Services; 79.1% in Health; 78.3% in Education; 73.1% in Energy; 61.9% in Land Status; 58.9% in WASH; and 47.8% in Shelter. Legal assistance and emergency responses are provided throughout the West Bank.
Humanitarian assistance is delivered through: 1) Providing essential services, material assistance, legal aid and emergency support to people at risk of forcible transfer (rehabilitation of shelters, WASH, livelihood related structures, schools and clinics), to allow community members to stay in their locale of choice and adequately use their land and property; 2) Responding systematically to individual and mass demolition incidents to cover damages to shelter, livelihood and WASH assets; 3) forming local committees from community representatives in charge of alerting the humanitarian community (Palestinian/international) in case of protection incidents in order to trigger a prompt intervention that can reduce or mitigate the impact of the incident, launch the monitoring and follow-up of the case with relevant stakeholders and 4) Humanitarian advocacy that promotes changes in policies and practices which lead to forcible transfer .
In 2015 and 2016 EU humanitarian aid provided protection and assistance to approximately 26,598 beneficiaries and 28,257 beneficiaries respectively, with visible results on the ground, including: 414 residential shelters; 769 WASH structures (including 26km of water pipes); 204 livelihood structures; 51km of roads; 12 schools; and 4 health clinics. Legal representation has also been provided to over 2,000 households. 
The provision of material assistance and essential services resulted in a tangible reduction of vulnerabilities vis-a-vis forcible transfer in 82% of the targeted communities; 96% of beneficiaries of post-demolition emergency responses remained in their locale; 97.6% of the beneficiaries with pending eviction or demolition orders have been able to remain in their homes thanks to legal representation; 94% of the 1,569 humanitarian structures delivered to date have been retained and  enjoyed by beneficiaries.
Over the past three years, approximately €16 million Euros were allocated for humanitarian assistance in Area C of the West Bank (including East Jerusalem and H2).
EU Support to Water Rights in Palestine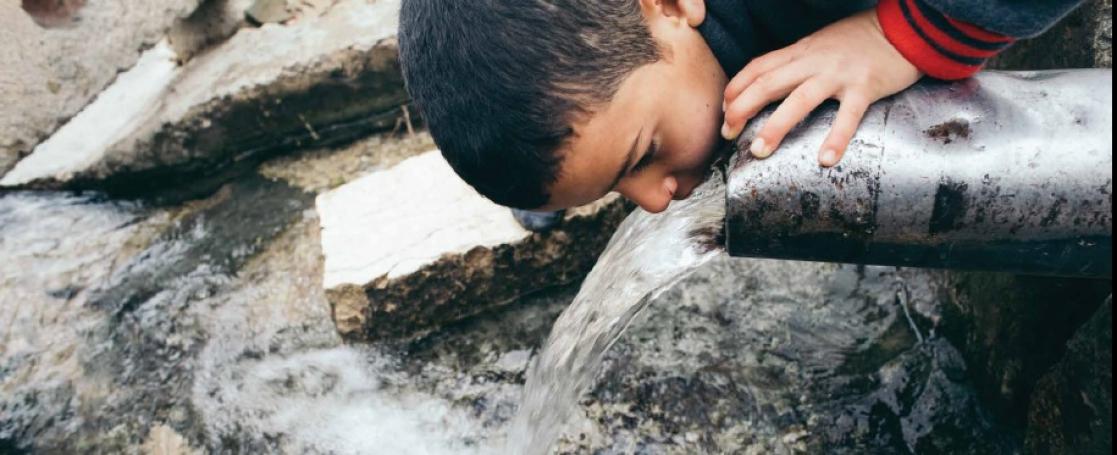 Water is an indispensable pre-condition for life, a vital public good, an economic cornerstone and a finite resource. The right to water requires that water supplies should be sufficient, safe, acceptable for consumption, physically accessible and affordable.
Access and distribution of water in Palestine are among the most critical and sensitive issues. The management and use of water resources in Palestine is at the forefront of the political dispute. Groundwater and surface water resources in Palestine are shared between Israelis and Palestinians: whereas a specific quantity was temporarily allocated for the use of Palestinians by the Oslo Accords, the final definition of the parties' rights on water resources was left for final-status negotiations. While this interim arrangement is considered still in force, the Palestinian share is continuously declining, as resources are mostly located in Area C and groundwater abstraction and the use of surface water are strictly controlled by Israel.
The Palestinian water sector is therefore characterized by lack of control over available resources. Economic hardship, lack of sufficient infrastructure and of effective water resource management have led to a severe water shortage both in the West Bank but in particular in Gaza, where water quality and per capita available quantity are worryingly below international standards and threatened by pollution from agriculture, solid waste and wastewater. Military conflict in Gaza in the summer of 2014 left over a million residents without access to water. The destruction of water and sanitation infrastructure, combined with shortages in fuel and electricity, has had a devastating impact on Gazans' access to water, rendering 97% of water in Gaza unfit for human consumption. A large-scale humanitarian crisis is looming in the absence of proper interventions.
EU investments in the water sector totalled 167 million EUR financed between 2006 and 2019, including €86 million for Gaza alone.
Water is essential for life and crucial for the development of vital sectors, ensuring the availability and sustainable management of water and sanitation for all is an integral part of sustainable development in Palestine and a key sector of EU support to the Palestinians.
The EU's engagement in this crucial and complicated sector aims at meeting access to water rights, improving sustainability and efficiency in meeting these needs through a twin track approach focusing on both sector reform and infrastructure investments. The European Joint Strategy (EJS) 2017-2020 provides a framework through which European support is coordinated with Palestinian partners in line with the Palestinian National Policy Agenda.
The EU targets improving access to water and waste-water services throughout the West Bank and Gaza, with a particular focus on vulnerable and marginalised population. At the level of national policy, the EU is supporting the Palestinian Water Authority in progressing in the Palestinian Water sector reform through assistance and follow-up on the operationalization of the New Water Law.
Waste-water infrastructure and services are central components of EU support in the West Bank. The EU is committed to promoting efficient use of water with a special focus on agriculture though the use of treated wastewater for irrigation, wherever possible.
In Gaza, the EU is primarily supporting sustainable access to water supplies by investing in sea water desalination plants and contributing to the rehabilitation of water distribution systems.